The Process of Bespoke
At the initial consultation we will look at the images you have gathered that has helped you narrow down exactly what it is you are wanting made. We will talk about possible fabrications and potential design details.
My design process involves interpreting the design ideas we have discussed. Making sure i understand the brides an individual, the location of the wedding and the feel of the occasion.
Once we have confirmed that we are totally aligned on the design, which may take a couple of visits. I will then start to draft the pattern from your individual body measurements.
This is so i can make up a cotton basic shape called a toile to start to look at the fit and silhouette of the gown we are making. At this point things are still very fluid and things can be changed and re designed. This 3D fitting process may take a couple of times to get the look we are looking to achieve.
Once we have got the shape and fit we require we can then confirm the material to be used and details to be added to the dress.
I am ready then to start the making process. Cutting out of all the fabrics, interning, canvas, linings. All the preparation before, making the foundation. Finally starting to put together your wedding dress.
There will be fittings needed as we come to finish off the dress. Making sure we are both happy with the fit and look of the gown.
it is a team project and communication is paramount.
I love being a bespoke wedding dress maker bringing design creative insight and craftsmanship. My attention to form, fit and detail as well as a professional friendly approach has earned me a good reputation in the industry and with past clients.
Most of my work comes from word of mouth. I prefer it that way.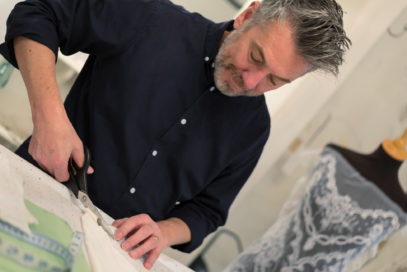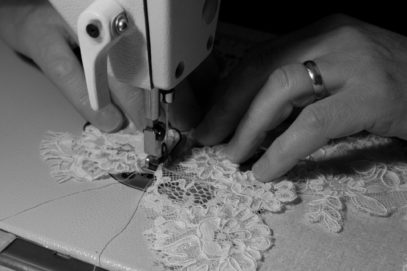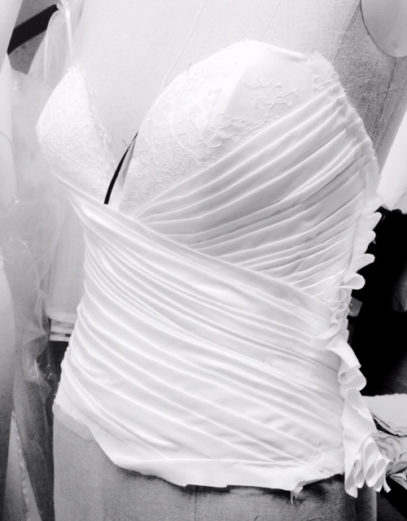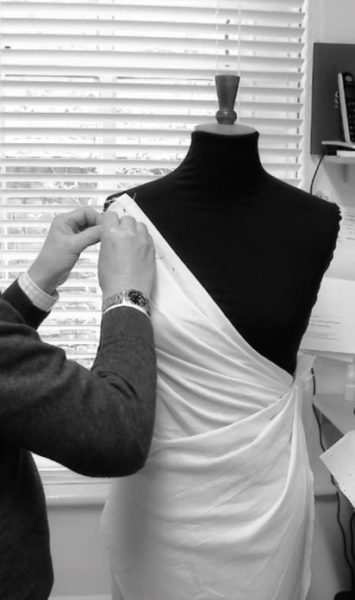 Back to Top